San Antonio Utility Company List
Are you moving to San Antonio or did you just close on your new home? Here's a handy reference guide of every utility company & local service providers for San Antonio and the surrounding areas. We hope this list will be a valuable resource to help you get set up quickly! We have included many of the local companies for water, electric, gas, trash, internet, and more! If you have any questions or need a recommendation please don't hesitate to reach out!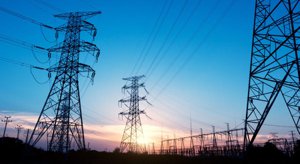 San Antonio Main Electricity Service
CPS Energy- San Antonio area electricity is currently regulated so there is only one electricity company. CPS energy also handles natural gas services for many parts of San Antonio.
210-353-2222
San Antonio Main Water Service
SAWS - San Antonio Water Systems- San Antonio water service is currently regulated so there is one main water company. Note that City trash services in San Antonio are sometimes included in as part of your water bill.
210-704-7297
Solar Energy Service Provider
Powur Solar - A San Antonio Preferred Local Solar Energy Company - Get a Free Estimate and up $10K Off a Renewable Energy System. Qualifies for the CPS Energy Rebate & Federal Tax Incentive.
http://www.freesolarpanelestimate.com/
Other Area Utility Providers
Grey Forest Utilities (Natural Gas Company)- Grey Forest handles natural gas services for the Dominion, Crownridge, and certain parts of Helotes.
http://www.greyforestutilites.com/
210-695-8781
Guadalupe Electric for Schertz, TX - Utilities in Schertz, TX are handled by the local municipality
210-658-7033
Live Oak Utilities- Utilities for Live Oak, TX are handled by the local municipality
210-653-9140
Boerne Utilities- Utility company for most of Boerne, TX
210-653-9140
Trash Services in San Antonio & Surrounding Areas
Most of San Antonio is covered under city trash services. There are a few locations that require private trash pick-up. For city trash contact San Antonio Water System. For other private collection services please see below.
Tiger Sanitation- A private trash collection service found widely throughout San Antonio.
http://www.tigersanitation.com
210-333-4287
C6 Disposal Systems- Local Trash Company used in Parts of Helotes,TX and other areas
Internet, Cable, & Phone Services
Spectrum (Formerly Time Warner Cable)- Local Cable TV and internet company
To Order New Service or Transfer existing services: 1-855-243-8892
AT&T Internet, TV, & Phone service
AT&T Link to Check Availability in your Area
Local Home Service Vendors
Here is a list of additional home service vendors and recommended companies. Here you fill different handymen, plumbers, electricians, maid services and more.. We have used all these companies in the past with our clients!
Advanced Protection Home Security, Johnny Lopez (210)838-5793
210 Movers Pete (210)878-9227 or call Robert (210)625-2000 - Moving Services
PODS (855)706-4758 - Storage Pods
Yoli's Clean Team (210)788-8092 - Cleaning & Maid Service
Beyer Carpet Cleaning (210)723-4392 - Carpet Cleaning
Airemax (210)391-4202 - HVAC
Lujan Plumbing (210)694-1323 - Plumbing Services
Aaron's Garage Door Service (210)690-7555 - Garage Door Repair
Garage Storage Solutions (210)812-2769
Window Gang (210)946-4264 - Gutter Cleaning and Window Washing Services
Jim's After Hours (210)657-7100 - Appliance Repair
Morfin Renovators LLC (210)649-8848 http://www.therenovatorsandroofing.com