Currently in San Antonio in 2022 going into 2023 there are still a few down payment assistance and zero down payment options home buyers in San Antonio can take advantage of. In this article we explain a few of the main programs that a home buyers can still take advantage of to buy a home with little to no down payment.
San Antonio HIP Program: This program is for anything within the city of San Antonio limits. In order to be eligible you must be a first time home buyer and you must be within the max allowable household income thresholds. This program is actually a forgivable 0% interest second loan and must be couple with either a conventional, FHA, or VA loan. You must still have a qualifying score. The loan is good for a credit between $1K-$15K. Here is a link with more details about this program.
TSHAC Program: This program is another one for first time home buyers that meet the minimum income thresholds for the program. With TSHAC your overall interest may be higher than with other local down payment assistance programs. With this program home buyers are required to take a home owners education course. You must also have the minimum credit score requirement to qualify. If you would like to see if you can qualify, visit TSHAC's website and take the qualification quiz
USDA loan program: This program is for most homes outside of the city limits. It allows for ZERO Down Payment on homes in designated rural areas. In order to qualify for this loan, you must be within the eligible income requirments and they also want to make sure that you do not have assets or savings that can be used to put your own down payement. In order to see if a home is in the eligible locations for USDA eligible financing visit the USDA eligibility site.
Please check back frequently, as we discover more programs that are offering down payment assistance in San Antonio this page will be updated!
If you or anyone you know is in need of financial assistance to purchase a home, please contact us for a pre-approval with one of our preferred San Antonio loan officers that offers these programs!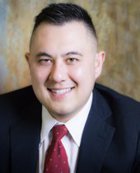 John J Giacobbe, Realtor
Call or Text at 210.857.6942
John@thegiacobbegroup.com