Here's what I'm seeing today in real estate in 2021. Coming out of last year's pandemic where we saw interest rates drop to the lowest levels in history there has been a period of rapid consumer demand which has pushed up on home prices throughout the San Antonio market.
Now in 2021, the market is beginning to see a period of consolidation & rebalancing, the bulk of great resale home inventory has diminished under the buying demand of consumers leaving fewer resale homes for buyers at much higher prices. New home inventory has increasingly become a more desirable option for home buyers because there are fewer options in the resale market, however, great resale properties are selling QUICK and at higher prices than ever before.
As mortgage interest rates begin to increase, home prices will correct. I believe that we will soon see the beginning of a period where home values will go flat.
Here are a few ways you can really capitalize on the 2021 San Antonio real estate market.
· If you own a home and want to sell it, NOW is a great time to gain a solid net profit. Lower supply & higher demand means more money in your pocket.
· Locking in a higher mortgage amount NOW can help you maintain a manageable payment on a larger or newer home.
· Consider buying a new construction home you may have an easier time finding and contracting on something new now vs resale.
If you are in the market to buy, sell, or invest in 2021, remember The Giacobbe Group has your back. We have over 10 years of experience and hundreds of 5-star home reviews. We will give you an honest opinion on your home value and help you maximize your real estate investment.
Sincerely,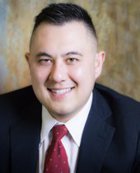 John J Giacobbe, Realtor
210-857-6942
john@thegiacobbegroup.com