At Giacobbe Homes San Antonio we strive to keep our local communities informed about the current state of the San Antonio real estate market. This will be our first of a series of quarterly market update and reports that we will provide for you. Our intention is to inform and educate homeowners throughout San Antonio about current trends in the market that will help as indicators on BEST times to buy and sell real estate.
Market activity slowed in Quarter 3, but started picking up in the end..
Currently we feel that the market is still in a good position overall, after reviewing research provided by the Texas Real Estate Center's Quarterly metro housing report on the ground we have experienced a short slow down in market activity for quarter 3, but have seen an uptick in market activity in the beginning of quarter 4. We believe that the slight slow down that we recently experienced in the $150-300K price point may have been caused by a number of local factors. We have seen an unprecedented period of growth.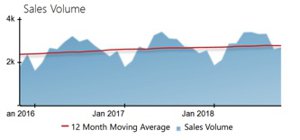 Chart on Quarterly Sales Volume by the Texas A&M Research Center
This is the first time we have seen rates climb in to the 5% average cost range since 2010. Every year since my first year selling real estate in 2011, we have had mortgage interest rates in the 3-4% range, but now with interest rates today a lot of first time home buyers are starting to feel the pinch. On a home priced at $225,000 the difference between an interest rate of 3.75% to 5.25% means an adjustment in payment of almost $200 a month. With rates on the rise, most will continue to move out of necessity vs want.
There are several factors that keep our local market strong though and make San Antonio real estate still a great place to own and invest in a home. The city continues to expand outwards and have seen continuous growth in Northwest San Antonio, biggest zip codes for growth and activity are 78245, 78253, and 78254. The area between Potranco & 1604 up to Bandera & 1604. The Texas Real Estate market as a whole continues to see lot of migration from several other states due to our boisterous economy and continuous supply of jobs. The 4 biggest states that are moving in to San Antonio are California, Florida, Oklahoma, Louisiana.
'I believe that in quarter 4 we will see a steady amount of sales in San Antonio continue to happen.' -John Giacobbe. There are several factors that will continue to keep our city thriving in growth. We are still among the most affordable markets within the United States. And our inner city continues to see revitalization and the outer parts of the city continue to see tons of activity by new home builders.
Here are a few key take aways for 2019
You may find increased competition as a seller from new home builders.
Get your house in great condition before selling.
Price slightly ahead of the market
Find out what you can afford and run your numbers carefully
Don't try to time the market
If you are in the market to buy or sell a home, make sure you are consulting with a trusted professional. Presentation of your property and modern day marketing is important to your success. Also, If you are in the market for new construction, consider a spec home, you will have a better chance to negotiate terms with the builder and research San Antonio programs available to take advantage of.
About the Author: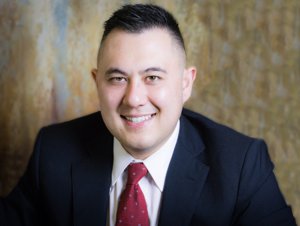 About the Author: John Giacobbe is a local leader in the San Antonio Residential real estate industry. He has helped hundreds of families buy and sell new & pre owned homes throughout the city. A Platinum Top 50- Semi-Finalist for 2018 John is a coach and mentor to new real estate agents and operates The Giacobbe Group at EXP Realty. For questions regarding this article or buying or selling in San Antonio email John at john@thegiacobbegroup.com