In San Antonio, there are several options for home buyers to go with either a new or preowned home. There are pros and cons to both that you should consider when making your decision, I wrote this article to inform the reader on a few of the differences and what to expect when deciding which route to go.
First let's examine total overall cost of ownership. Sure, buying a new home will usually cost you more buying a preowned but price of the house is only one factor when it comes to total cost of ownership. When you purchase a new home everything on the house is brand new and today's standards that means more efficiency. Also repair costs are going to be much less because everything is warranted on a new home. Sometimes your actual cost of ownership between the two can be about the same because of this factor. The main thing that can tip the scale for a preowned home to actually cost you more in the long run is the cost of repairs. When the cost of repairs start to stack up on a preowned home this can sometimes tip the scale and cost you more cash out of pocket.
There are however some great benefits to buying preowned vs new. I've heard several clients tell me "They just don't build them like the used to." If you're searching for a house that is unique or has lots of character then a preowned home may be the way to go. Unless you are going with a higher dollar builder several of the new home options today are seen as "cookie cutter" houses. Many newer homes today are built in subdivisions. When you start to look, many of the new homes you see can be similar to each other in structure. So if you're wanting something completely unique then a preowned home may have the charm or character that you are looking for.
One thing that I've heard several buyers ask for is a home with more land. Most new construction homes in San Antonio are built in neighborhoods, the developers who put in the infrastructure for the neighborhood are always seeking to maximize their investment in the land. So what you will usually see is several homes with smaller lot sizes. Having a smaller lot works for some people and others prefer a bigger property. If you are looking for something that is easier to maintain and less upkeep then a new home may be the smarter option for you.
Which ever way you decide to go, either new or preowned, The Giacobbe Group specializes in both new construction and resale properties. Please feel free to reach out and ask any questions you may have. Depending on what your needs are we can always help you find the right option for you. Contact John Giacobbe today with any question you may have 210-857-6942 or email john@thegiacobbegroup.com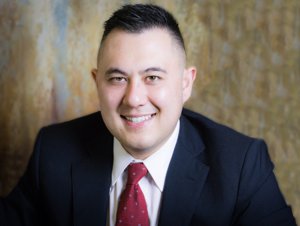 About The Author: Since 2011, John Giacobbe has helped hundreds of families throughout San Antonio buy, sell, and build their dream homes. His TEAM was founded on 3 core principles: Expansion, Expedience, and Expertise.