Did you know that the age of your home is one of the Top 3 factors that determines the cost of your homeowners insurance every year! Did you know that insurance helps determine your monthly mortgage payment? It's true, your monthly mortgage payment will go up or down, depending on your annual homeowners insurance premium.
Knowing this valuable information, it's impossible to shop for a home without discussing "Year Built" or "Age of Home" with your professional Realtor. In fact, one of the first things your Realtor should do is discuss the advantages of "New Home Construction".
"So what are we talking about Phil, saving a few bucks on insurance with a new build?" Let's take a look… at the time of writing this blog the last "New Construction" home I insured just a few days ago cost the buyer $691 for $230,000 in coverage with just $500 deductibles. Compare this to the last "Gently Used" home I recently insured, built in 2000 which cost the buyer $1,448 a year for $240,000 in coverage and $1,000 deductibles.
That's nearly $800 a year difference! Multiply $800 times your 30 year mortgage, and your have $24,000 reasons to consider "New Construction" when shopping for the next home of your dreams!
Why the price difference?Did you know that prior to insuring ANY home over 40 years old, many insurance companies will REQUIRE proof of updates for: 1) Electrical; 2) Plumbing; 3) Roof; and 4) Heating & A/C? Some of the wiring and electrical breaker boxes used in the past are no longer considered safe today.Over the years, homes have been built using various types of pressurized plumbing lines with connecting joints and couplers that can be affected by age. One of the most common causes of home insurance claims is wind & hail damage to roofs. Today's roofs are constructed using the best quality materials and processes to better withstand "Mother Nature". Lastly, today's heating & a/c units are fitted with the best plumbing connectors, pressure relief valves, safety controls, switches, and connectors.
Talk to your Realtor today and ask him or her what other money-saving features are unique to "New Construction" homes. I'll bet energy efficiency and upkeep and maintenance costs aren't the only other reasons to shop New Construction. Ask your Realtor TODAY, to teach you something you didn't know about New Construction homes.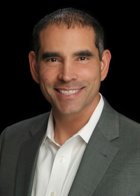 Phil Delgado is a Top 10, licensed Insurance Broker with Goosehead Insurance and specializes in adding value to Real Estate transactions using knowledge of the housing industry, multiple insurance products, and the highest level of customer service.

Feel free to reach Phil and his Team at 210.899.3800
.