So you've just been pre approved, lined yourself up with a buyer's agent and are excited about finding your new home! Here are a few tips and questions to ask when you are searching for your next home.
1. Setting your search criteria- Some important questions you should start with are: What part of town do I want to live by? What sort of financing will I use? What is the maximum budget for the home? Do I prefer a one or two story home? Do I want a home with 3 or 4 bedrooms? Do I need a garage? How many bathrooms do I need? Do I want a covered patio or a fireplace? Is the year the home was built important? Pre owned or new construction? Be as specific as you can be when it comes to what your needs and wants are and that will help you narrow down your options.
2. Set a limit on the number of homes you visit in a day- I've often worked with clients that want to spend an entire day going from house to house looking, but I would encourage my clients to limit the number of homes that they visit to 4-5 in a day. If you see to many homes in one day they all start to look alike! You start to forget what makes each home unique and it can make things difficult to narrow down a decision to a single home that you like the very best.
3. Never Shop for Homes on an empty stomach- Selecting the perfect home is one of the biggest decisions you will ever make and that is hard to do when you're hungry. Make sure you start your home search outing by eating a good healthy meal first before getting started and pack some snacks and water along for the ride!
4. Late morning & Early afternoon is the best time- San Antonio is a huge city with lots of traffic, if you can make time to do your showings from 10:30 AM-3:30 PM you will save yourself the time and frustration of fighting traffic as you make your way swiftly from showing to showing.
5. Print the MLS sheets & Take notes on the back- If you notice something unusual at a house or stumble upon a question, write it down. When you are ready to make an offer on that home your agent can get you an answer from the seller on anything you might want to know so you can feel comfortable with moving forward.
6. Ready, Fire, Aim- Be ready to pull the trigger on your perfect deal. The very best deals come and go within a matter of hours so be confident and ready to make your move when you find a home you love and a home that works!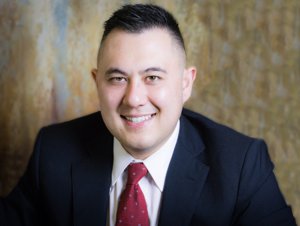 About the author- John Giacobbe is San Antonio's Top Realtor- He's helped hundreds of clients throughout San Antonio buy and sell their homes if you know someone who wants to buy or sell visit GHSanAntonio.com, or call 210-857-6942
Hey, please comment and share my article, i'd like to meet more people who are interested in San Antonio Real Estate!