So you are interested in selling your house, maximizing profits by saving on commissions, and make the very most amount of money out of your home sale. Well, look no further Mr. or Mrs. FSBO! We created this guide to help you make the very most out of selling your San Antonio area home as a For Sale by Owner. Here you will find everything you should know to pull off doing a FSBO like a PRO. We have over 7 years of experience helping San Antonio area families, just like yours, sell their homes for top dollar and you can learn how we did it with this easy to follow guide!
Your 8 Step Guide to 'For Sale by Owner' success in San Antonio
Here's a brief overview of what we will cover:
Create an Action Plan- Failure to plan means planning to fail.
Research the Market- What to research and where to look..
Know your numbers- How to calculate seller's net and more..
Prepare your home for the Market- Resources to stage and present your home well..
Marketing your Listing- Ideas to get your FSBO listing out there!
Coming to an agreement- What to keep an eye out for
From contract to close- Keep your deal afloat and look out for these things
Closing on the Sale- What to expect at closing, tips to know..
Step 1: Create an Action Plan
As the saying goes when you fail to plan you are planning to fail. Creating a solid plan is the first step to pulling off a successful home sale whether you are selling it yourself or working with an agent. Here's a list of questions you should start with to get your plan started.
What is your time frame for getting it sold?
Do you know where you will move after it's sold?
How much do you currently owe on the mortgage?
Are there any outstanding repairs needed at this time?
How much cash will you need for your next house?
Are you able to get pre approved for a new mortgage?
Pull out a pen and paper and answer these important questions first before moving on to step two.
Step 2: Research the Market
Although we can never time the market exactly you should start your 'For Sale by Owner' process with a bit more research about the local market first. Here's a few resources to help you along the way.
When doing research on what to set the price for your home at you'll want to look for a few things. First start by looking for similar homes within a 5 mile radius within the last 6 months. You will want to note a few bits of information down about each house.
How much did they sell for?
How long was it on the market for?
What was the sold price per sq. ft?
Was the house in better or worse condition than yours?
Did the seller pay any additional closing costs for the buyer?
Next.. You will what to research what your competition is. Each home buyer will only pick one house so at the end of the day selling a home is going to be a combination of a price war and a beauty contest. So you'll want to price and present your home to be competitive. Find out which homes around you are for sale, what are they asking, how do their photos look, how long have they been on the market for? Because you won't be paying commission you may be able to beat the competition when it comes to price.
Step 3: Know Your Numbers
So by this point if you have followed the first two steps you should by now roughly how much your home should sell for but this next step will let you know what you can anticipate walking away from the sale with. Here's a video where I show you exactly how to calculate out seller's net.
Keep in mind you will want to put in some breathing room with the numbers to account for negotiations and any closing costs you will very likely except to incur when you are coming to an agreement.
Step 4: Prepare your Home for the Market
One of the keys to success for a successful FSBO home sale is in the amount of time and attention spent in preparation. Here's a few things to get you on your way.
Consider getting a pre-list home inspection done- When a buyer comes along they will very likely have an inspection done here's a way to get one step ahead and avoid the deal going south.
Clean and Declutter- Take time to clean your house, put away personal photos, and clear the surfaces. Remember, you want the buyers to see the house and not the stuff inside of it.
Consider an Interior Design Consultation- As much as we all think our houses are perfect you may be able to gain professional insight on furniture placements, or updates that can make the most impact to the buyer's eye. The idea is to maximize your profits and compel buyers to make the drive out for a showing. Here are two local interior design companies that we recommend checking out..
Use Professional Photographs- Here is one step that you shouldn't cheap out out on, although it can be tempting to skip this step it is a critical piece that should always be done. Real Estate photography takes a bit more skill to be done properly and by using a professional photographer you are making the very best first impression on your buyers. Here are 3 San Antonio area photographers that we recommend.
Step 5: Marketing Your Listing
So by now you should have photos ready and now this is where the fun begins. Start by writing a listing description that highlights the best features of your home. You will use this description on a number of websites that you will need to post your home on to help get it seen. Determine in advance if you are able to pay a buyer's agent a commission if they have a buyer that is interested in buying house.
Place a sign out- Make sure your number is visible. Are there any busy intersections nearby that you can add a directional sign at? You can find 'For Sale by Owner' signs at your local hardware store or even purchased online.
Lockbox or No Lockbox- If you will be home for each and every showing this may not be necessary, but if you're at work than consider using a lockbox to allow showings on the fly. The more people who see the house the higher your likelihood will be for finding a buyer. One of the benefits of hiring an agent is that they use Supra EKEY lockboxes that can only be accessed by other licensed agents. Either way, please make sure you practice caution when allowing people in your home.
Post your Listing Online- Most home buyers start their searches online. Post your list on these site.

zillow.com
craigslist.com
forsalebyowner.com
militarybyowner.com
Homes.com
Don't forget to share your listing with friends and family on facebook, instagram, youtube, and more, the more places you can post it the better shot

Schedule an open house- Open houses are a great way to get the buyers out. The best times to hold an open house is typically on the weekends. Make sure to advertise your open house online so buyers can find it.
Create a video walkthrough- Make sure to include lots of video content when advertising your listing. Video helps people to see and learn more and you will have better quality buyers that show up.
Step 6: Coming to an Agreement
So now that all of your marketing efforts have paid off and you have an interested buyer and an offer in hand now what? If the offer is a great offer you may consider accepting it right away, but if the buyer came in low you will want to negotiate and come to an agreement that everyone can live with. Start by reviewing the terms and time frames in the offer and prepare another net sheet.
At this point you should also ask a title company to help make sure everything on your contract is filled out correctly, or contact us if you need help with preparing a contract, we do offer a flat-fee service to help manage the escrow period. Here are 3 San Antonio title companies that have been our go to for escrow services.
Title companies will not be able to provide advice on negotiating, but you will still have the confidence to know that your contract is filled out correctly and they can also provide you with more exact figures on what you will net from the sale.
NOTE: Always ask to see a pre-approval letter or proof of funds before executing a contract with a prospective buyer. If the buyer needs a pre-approval here are a 3 local lenders that we recommend sending them to first.
Step 7: Contract to Close
You did it!! You NOW have a contract and it's all smooth sailing from here... NOT!
There are a number of pitfalls that can derail a home sale after you have already gone under contract. Here are a few of the main ones you should know about.
Inspection Periods- In San Antonio most home buyers will ask for 7-10 days to have the home inspected. The buyer will have the right to terminate the contract during this period. Get a head start by knowing potential problems beforehand and disclosing the known issues up front. You can always offer money in lieu of repairs versus fixing issues. Every situation is different but as long as the deal is fair most objections can easily be overcome.
Appraisal Issues- As part of the buyer's loan process their bank will order an appraisal. If the sales price is to high the buyer can often renegotiate or walk away without penalty. Do your research up front and price accordingly.
Buyer Gets Cold Feet- Unfortunately this does happen and there is nothing you can do about it. To keep the buyer engaged make sure you are openly communicating with them on a weekly basis.
Financing Issues- Keep in close communication with the buyer's lender throughout the process. It is important that buyers are pre-approved upfront to avoid this as an issue 2-3 weeks into the process. When dealing with financing review the third party financing addendum and give the buyer no more than 2-3 weeks to obtain full approval from the lender.
Although these are only a few of the potential pitfalls to look out for these are also some of the most common ones that can be avoided when you know about them before entering into a contract.
Step 8: Closing on the Sale
Congrats you made it!! Closing day has arrived and you SOLD it yourself! Schedule your closing times in advance. Bring your ID card to closing and a voided check. Funds will usually hit your account within 24 business hours of your sale. If you are purchasing a new home consider doing a leaseback with the buyer for a few days so you can finish making your move.
We hope that this article is a helpful resource to get you on your way to 'For Sale by Owner' success in San Antonio. If for any reason you get stuck on one of the 8 steps our team will be here to answer any questions you may have and provide guidance to you along the way.
Not sure where to get started? Give us a call TODAY and simply let our TEAM handle everything for you! We have a proven track record of helping sellers like you net the very most for their homes. We also have several move up programs to help you save money and time when selling your home.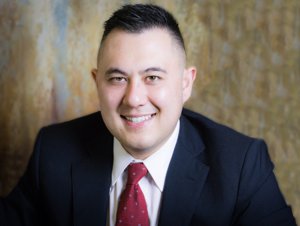 About the Author: John J. Giacobbe is one of San Antonio's Top Real Estate Agents- since 2011 he has helped hundreds of families throughout San Antonio buy and sell residential real estate. Recently awarded as a Platinum Top 50 Agent he is a proven leader in the industry. John is a team leader for The Giacobbe Group, Realtor, writer, content creator, and family man. He has lived in San Antonio most of his life and understands what it takes to get homes sold in this market.
Need Advice on Selling your San Antonio Area Home?
Call John TODAY at 210-857-6942