8 Steps to Sell Your Elderly Parents Home in San Antonio
Throughout my 8 year career selling homes in San Antonio I've helped several families going through a similar time of transition. When you are dealing with a loved one in their senior years you need to insure that their most important assets including real estate are handled with the utmost care. Here are 8 things to consider when it's transition time.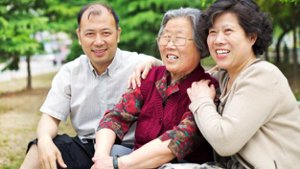 1. Decide where they will be moving- There are several options for senior living here in San Antonio. Depending on the level of care your parent will require. If their condition requires consistent attention then perhaps review different skilled nursing facilities. If they are still in good health than a lower maintenance apartment or house nearby may be a great option for housing. You want to make sure you assess their overall condition and seek out the best option depending on their individual need.
2. Discuss options with parent- This is usually the most difficult part of the process but also very necessary to make sure your loved one understand why they are needing to move. Your parent may have a deep attachment to their current home so you want to make sure you approach this discussion with care but also be firm of your desire to help them. When you discuss the game plan up front and explain the reason why they are needing to move you will have an easier time getting your parents to buy in to the idea.
3. Contact a Realtor to determine market value- It is important to contact a licensed Realtor that you trust to help learn about what exactly you can sell your parents home for. There are several investors out there that will try to take advantage of your parent's equity they have built into their real estate. A Realtor is going to put your parent's needs before their own so you will get the very most money for their house. In most cases the money you receive will help fund the many expenses that you are sure to incur later in the process.
4. Create an action list to prepare home- Over the years your parent may have accumulated tons of stuff & if you are reading this article it is very likely that you are concerned about their current living situation. Start by separating any items of sentimental value & important documents that your parent has. Make sure to take inventory of different repair items needed with the house. You will need to reference back to your list on the following step.
5. Contact home service vendors & contractors- By now you should have a list of necessary repairs to get the home ready for the market. Your next task will be contacting different home service vendors or contractors to gather repair bids. Depending on the condition of the home you may be able to sell it as-is or with a little money invested you may be able to get a much larger return from the sale. Feel free to review our list of trusted local home service vendors in San Antonio that we refer and trust.
6. Determine where sale proceeds will be held- Now the final step you'll need to take before starting the plan is determining where you will hold the money once the house has been sold. You will want to contact a trusted financial adviser to make arrangements for holding the funds. Since the proceeds of their home will likely be a large lump sum of money you want to make sure you select the right vehicle for storing the money post sale so it can be accessed as the need arises.
7. Start the move-out process & make repairs- Okay the day has come to start moving! You'll want to get an early start because there is a lot of work ahead. When possible it is always best to initiate the move-out process first so that the contractors can come in afterwards and make any necessary repairs to the property. Take time to get rid of any unnecessary items and keep any valuables set aside for safe keeping. Make sure that your parents are in good spirits about their new home and be there to provide encouragement as they go through this period of transition.
8. List home for sale- The final step of the process is listing the home for sale. Before listing the home make sure you recheck the current market conditions to see if anything has changed. Team up with a licensed Realtor that you trust. Make sure that the home is presented well when it goes onto the market and be careful about over pricing the house. Once an offer is received review the offer and understand what the net proceeds will be before you accept an offer. Congratulations, you did it! Your loved one is now in a more safe place and their home is sold!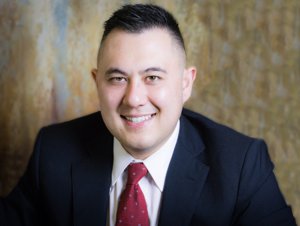 About the Author: Since 2011, John Giacobbe has been San Antonio's TOP Realtor with EXP Realty he has helped hundreds of families throughout San Antonio and their aging parents with the process of selling their homes. If you or your loved one are in need of a licensed Realtor with a caring and thoughtful attitude contact John TODAY!