It's just crazy how expensive everything has gotten! From the rising cost of gas, electricity, food, and now mortgage interest rates! It can feel like a daunting task just trying to keep your head above water. I wrote this blog article 6 practical tips to save money if you own a home or need to buy a home in the near future. Enjoy!
1. Position Yourself to Purchase: When you are purchasing a home or refinancing your credit score will play a part in determining what sort of interest rate you will receive. If you plan to purchase a home in the future start working on improving your credit scores far in advance. A top tier credit score when purchasing a home is usually anything over 740. Normally anything over 700 will earn you a much better monthly payment.
2. Mortgage Options To Consider: If you can't put 20% down, that's okay. You can avoid mortgage insurance by paying an upfront mortgage insurance premium. We have had clients purchase with as little as 5% down and still have no mortgage insurance!
3. Monthly In-Flow vs Outflow: Look at your total cost for ownership. Owning a home is more than just the monthly mortgage payment. Costs to consider should include maintenance, taxes, internet, water and electricity. When purchasing a home look at the total picture and see where you will save the most money in total. Sometimes paying more for the mortgage payment on a new might actually save you total costs when you factor in home efficiency and repairs.
4. Get cash-back: I recommend using cash-back cards for all of your home's needs including utility cost. Personally, I have been using the free coinbase card, which pays 4% cash back in crypto on all of your home's expenses. With the market being down.. 4% in crypto saved could potentially become 40% or greater if you accumulate and hold all of your free rewards!
5. Protest your Taxes: You should try to protest your property taxes every single year. If you don't protest your taxes Bexar County Appraisal district will automatically raise your property taxes every single year, save money on taxes by protesting each and every year!
6. Save on Electricity: Consider ways to lower your energy consumption. Options to help with this are installing heat reduction film on your windows, getting room occupancy switches, a garage door insulation kit, installing smart thermostats and finally consider going solar. Not sure who to go through for solar? I am a certified "Green Designated Realtor" and Independent Powur Consultant! Get a quote with me at www.FreeSolarPanelEstimate.com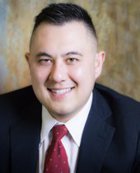 About the Author: Since 2011, John Giacobbe has helped hundreds of families throughout San Antonio buy and sell homes. If you are interested in learning more about buying, selling or investing in a San Antonio area home give John Giacobbe a call or text at 210-857-6942