As a real estate agent there are hundreds of different activities that can occupy one's day so I created this article to give new and experienced agent's alike a winning formula for success.
By focusing on these 5 activities daily you will start to see your real estate business prosper, you will help more clients, and become the superstar real estate agent you strive to be. Let's get started!
Goal Setting- Every day I start with a simple goal setting activity. I write my life and business goals down on half a sheet of paper and on the bottom half I write everything that I need to work on that day to achieve my goals.
It's easy to get off track from what you are trying to achieve but by starting with this one activity daily you will set the stage for your success- with every item you check off from your task list you are moving one step closer towards your goal.
Training & Development- There are so many facets to creating success as a real estate agent so it's important that you take time each and every day to sharpen your skills.
There are numerous coaching and training programs available for every facet of your business. Some areas that I recommend studying and becoming proficient in are Sales, Marketing, real estate specific, relationships, and leadership.
After 8 years in the real estate business I am still learning something new every day. Through a constant focus on training and development you are refining your skills and becoming better every single day.
Prospecting- One of the most important activities a real estate agent can do every day is telephone prospecting. Making calls is the most effective way for an agent to create opportunities. So who exactly should you be calling every day when you are doing your prospecting hour? And the answer to that is everyone you know!
When prospecting your focus should always be to get a meeting scheduled with a ready, willing, and able buyer or seller. The main way that you will accomplish this is always through building relationships. The best way to build a relationships is by showing genuine interest and using the FORD principle to find the right questions to ask. Family, Occupation, Relationships, and Dreams.
Client Meetings- Now is your time to shine! If you can get the meeting, you can get the sale. Getting in front of ready, willing, and able home buyers and sellers should be the main focus every day within your business.
By getting belly to belly with your clients you are able to have the most influence and really help them find a solution to their real estate needs. Always take a consultative approach and have a list of discovery questions ready to gather any critical information you need to help your client reach their goal.
Business Development- This pillar can be very general to most real estate but a few activities that you can focus on for business development should include planning and creating content for social media, marketing activities, meeting with strategic business partners for coffee, or planning a community event and more.
Also, this part of your day should include anything that will allows you to create organization and improvement of your client's experience. Take time each day to improve your workflow and build better relationships. After all, real estate is a people business so always focus on putting people first and all else will fall into place!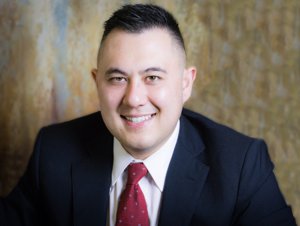 About the Author: Since 2011, John Giacobbe has been named as one of San Antonio's TOP Realtors with EXP Realty he has helped hundreds of agents throughout San Antonio and the United States excel at selling more homes and creating freedom through real estate with his FREE AGENT SUCCESS PROGRAM. If you are in interested in learning more about this topic or you are interested in partnering as a real estate agent within his eXp organization Call or Text John TODAY!